Careers
Build your future with us.
We're service-driven and social with a small business feel — no surprise, since relationships are our core business.
The kinds of people we bring on board? Professional, hardworking and invested in their communities.
What's in it for you?
Work for us and you'll get the nuts and bolts — RRSP matching, health benefits, life insurance — and nice-to-have perks to mark your milestones (think paid birthdays off and date-of-hire anniversaries). If you're happy, we do better.
What to expect
A friendly, supportive team culture
Competitive earnings, benefits + nice-to-have perks
High-interest work with great clients
Social, wellness + community volunteer experiences
Paid access to industry seminars + training
Opportunity to be who you are at work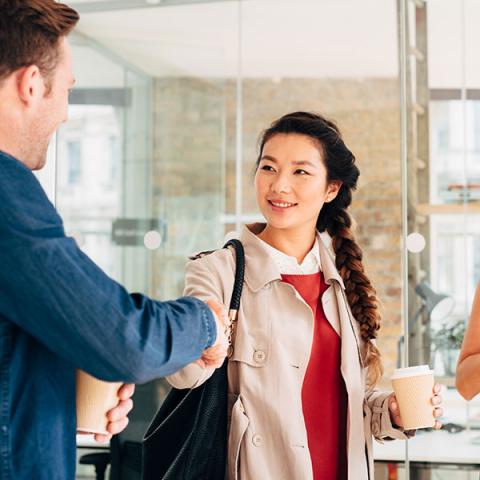 Awards
Family Business Association of Vancouver Island Business of the Year Award
Family Business Excellence Award for 2019
Greater Victoria Chamber of Commerce Business of the Year Award
2017 Finalist
Canadian Cancer Society Bronze Extra Mile Award for healthy workplaces
2017 Finalist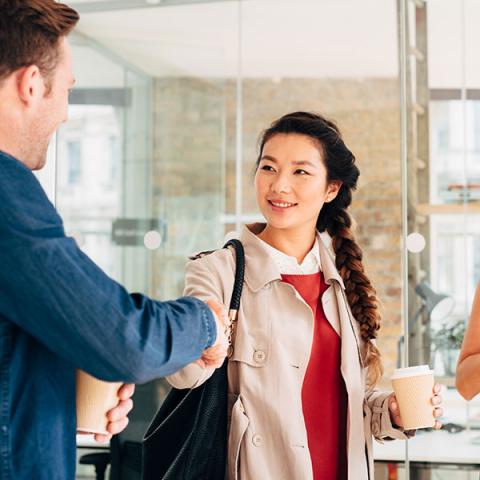 Awards
Family Business Association of Vancouver Island Business of the Year Award
Family Business Excellence Award for 2019
Greater Victoria Chamber of Commerce Business of the Year Award
2017 Finalist
Canadian Cancer Society Bronze Extra Mile Award for healthy workplaces
2017 Finalist
A little bit about working with us:
With 60+ employees, 4 offices, and over 34 years in the business of property management, we are a friendly, interactive and hardworking group of people focused on developing and improving our organization and contributing to our community.   
We offer fun and professional working environment, maintaining an inclusive, small business feel while constantly striving to improve and develop as a company. We welcome team members who approach each day with positivity and enjoy working to help others live and grow together.
We have a pretty awesome employee package which includes the following:
Flexible work schedule
Vacation policy based on length of service
Wellness and Social Committees
RRSP matching
myFlex BenefitsTM Health plan
Paid days off on your Birthday and Job anniversary
Monthly get together for lunch
Seasonal staff parties
Employee referral program
Employee volunteer opportunities
Education reimbursement program
Opportunities for growth
On-going learning opportunities
Open Positions with Proline:
Open Positions with Proline-managed Buildings:
Job Posting – Rental Building Manager (Victoria)
We are looking for a person who is capable of professionally, respectfully, and compassionately managing a large 260 unit residential condominium complex. Successful applicant will possess strong organizational and problem solving abilities, demonstrated initiative, combined with excellent communication skills and strong attention to detail. This is a full-time position which will require supervision of an assistant manager/caretaker.
Duties
Make daily inspections of common property (interior/exterior), locker rooms, parkades, report and/or deal with any problems.
Maintain log of daily issues/occurrences.
Ensure pool and hot tub are kept clean and balanced and sauna, change rooms and washrooms in the recreation building are kept clean and tidy.
Ensure garbage rooms are kept clean and tidy including hosing down and power washing routinely when required.
Ensure building entrances are kept clean and tidy.
Complete 2 security checks daily and ensure all exits are locking properly and that doors are not propped.
Remove litter as required.
Replace burnt out light bulbs as required.
Daily Mechanical Room and Electrical Room checks to ensure pumps, motors, compressors, hallway ventilation are operating correctly.
Monitor visitor parking and arrange for towing of violators as required.
Check overhead parkade gates to ensure they are functioning properly.
Monitor cleaning service and observe/record/report any deficiencies.
Regular janitorial cleaning of common areas in buildings
Keep lobby areas and bulletin boards tidy.
Work collaboratively with contracted cleaners to ensure all interior areas are kept clean and tidy.
Keep parking areas clean and tidy between scheduled pressure washer cleanings.
Responsibilities
Supervise and direct the activities of the Assistant Site Manager/Caretaker
Ensure the site office is staffed between the posted hours of 2 pm – 6 pm Monday through Friday
Maintain a schedule of all planned maintenance, servicing and other activities for which the Site Manager/Caretaker is responsible
Liaise and coordinate trades people for common area repair and maintenance and maintain a log.
Ensure that all equipment maintenance and systems servicing is being performed on schedule and documented
Maintain a list of owners, residents, suite numbers, parking stalls, storage lockers, etc.
Maintain a key safe for owners and residents who choose to deposit a suite entry key
Report any insurance/liability issue immediately to Property Manager.
Book building moves, including hanging/removing elevator pads, issue rubber mats, checking for damage and ensuring building security is not compromised
Update Enterphone directories as required
Ensure residents comply with building bylaws, report vandalism or problems to Property Manager immediately.
Deliver notices, minutes as required.
Complete minor building repairs and do routine painting touch up in the common area, etc to be completed as part of maintenance duties.
Clean up any spills/problems .
Carry cell phone and respond to emergencies 24/7 from 8:00 am Monday to 6:00 pm Friday.
Administer the booking of the Social Room by residents including handling of refundable deposits and inspection after use of the Room
Administer the sale of plastic laundry tokens to residents, including accounting for same and delivery of monies to the Property Manager
Keep snow/ice clear of ramps and entrances, apply salt /shovel sidewalks.
Maintain an inventory of all Strata Corporation equipment and supplies.
Maintain a petty cash fund for small purchases and keep accounts of the same.
Respond to Owner complaints (only relating to common property or an emergency).
Assist with obtaining quotations as required.
Other duties as required by the Strata Corporation reasonably from time to time consistent with Caretakers duties and responsibilities.
Experience & Qualifications
Considerable and demonstrated experience in building maintenance and management is essential
Pool Operator Certificate preferred but not essential
Must possess strong attention to detail
Excellent organization skills
Ability to manage people and situations effectively and diplomatically
Must possess initiative and exhibit a strong sense of pride and ownership in fulfillment of duties and responsibilities
Salary is commensurate with experience.
To apply please email your Resume and Cover letter to dwight@prolinemanagement.com
This is a full-time, permanent position.
Start date: ASAP